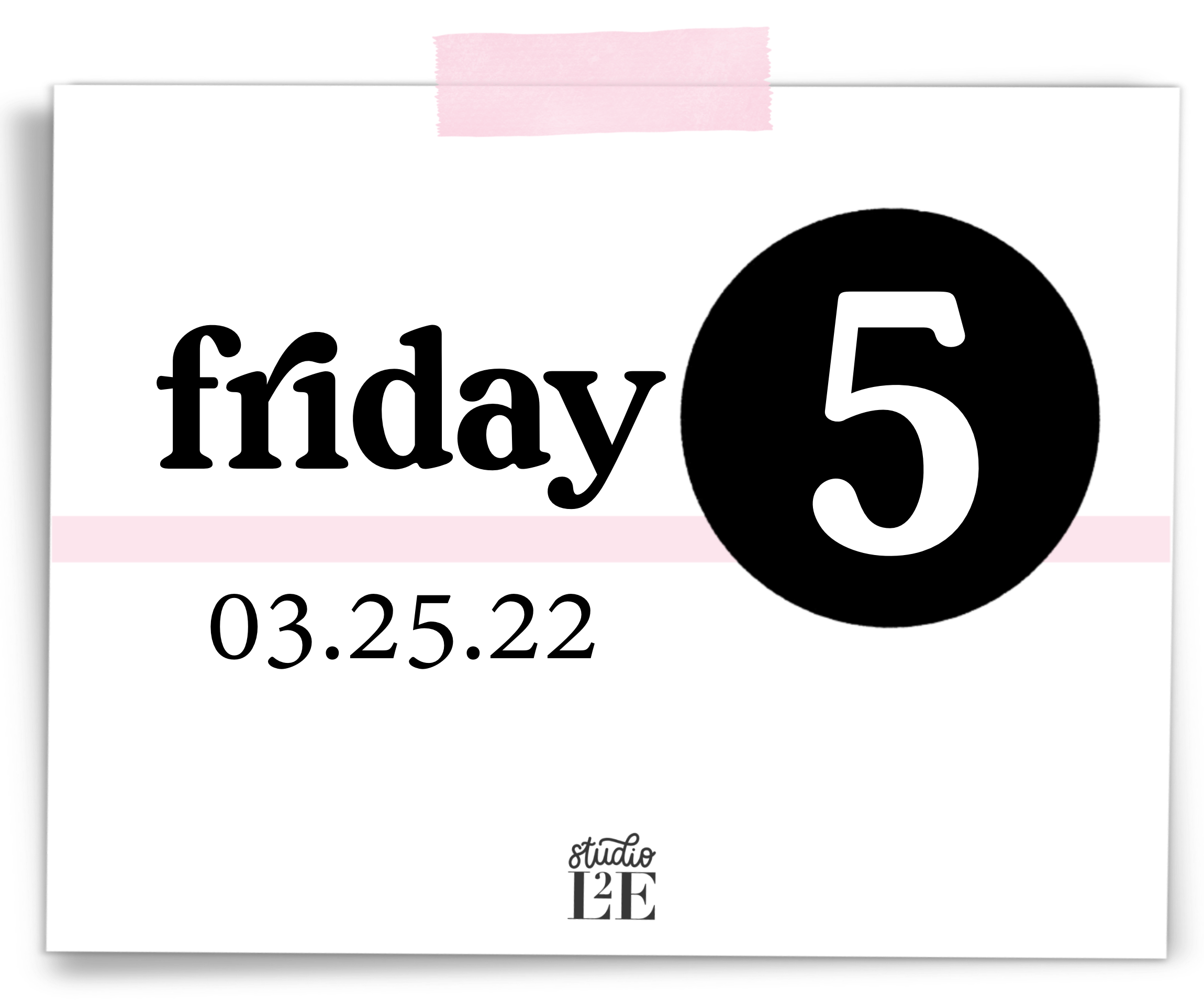 Kicking off a new Friday Five series on the blog today!
INSTAGRAM LOVE
There are TONS of creative people in the planner and journal community and I'm lucky to call the two I'm sharing today friends!
If you love documenting and journaling in a Traveler's Notebook and aren't already following Florence of livelifeandcreate, what are you waiting for?? Florence has a unique way of using stamps, stickers and ephemera she's gathered on her adventures to create such fun spreads!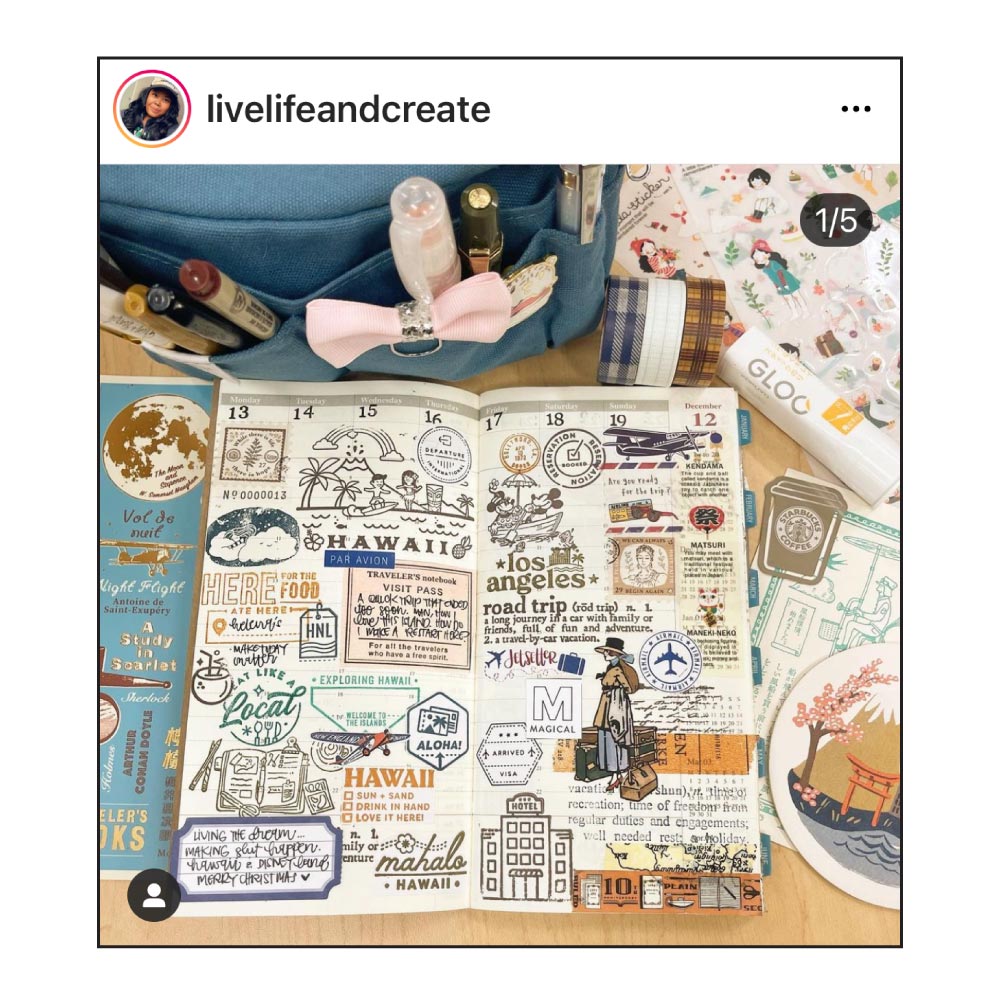 Stamps and distress inked backgrounds are Lindsay of lindzplans_pnw's signature style. You may have seen her spreads in her B6 TN but lately she's been using Hobonichi planners and has added stickers to her pages that have been a fun mix of all the planner things.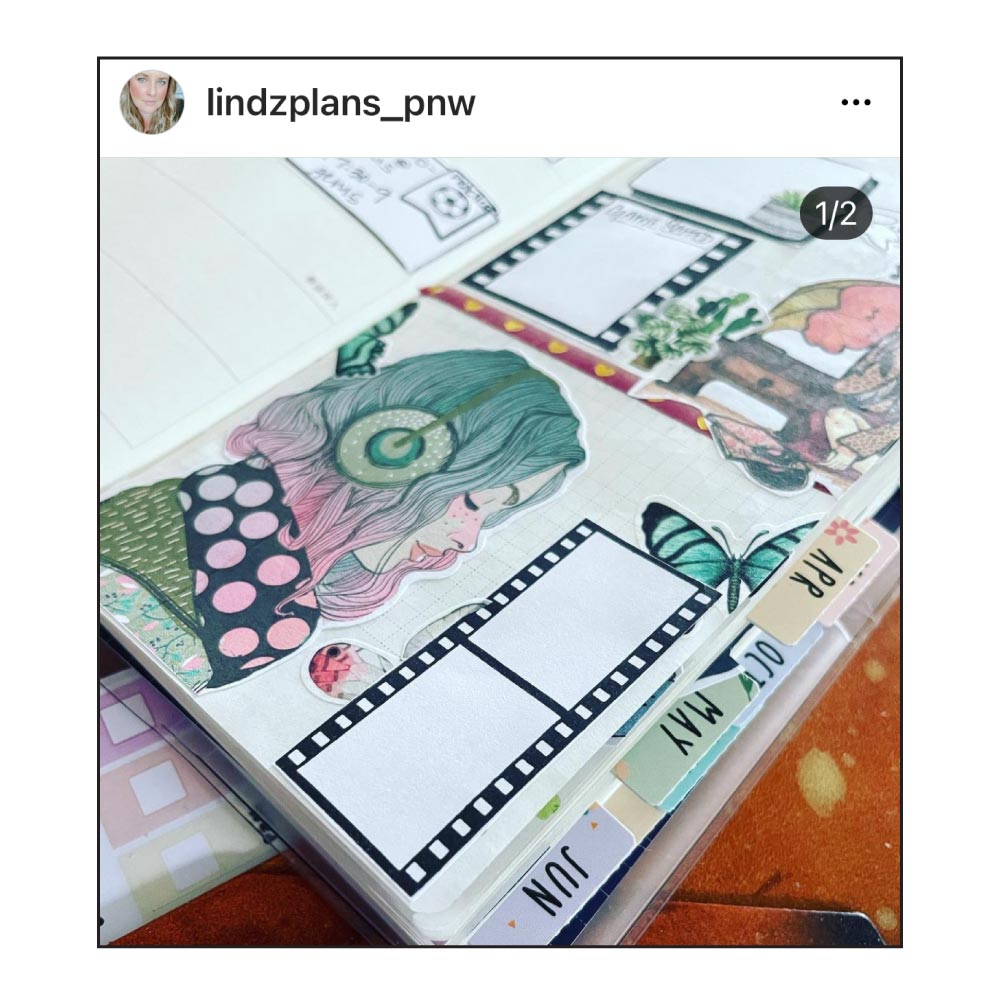 HOUSE OF SKY & BREATH
I had such a hard time getting into House of Earth and Blood that it took me weeks to finish it. The writing on these two are a little different and there's so much thrown at you right away in the first that I ended up shelving it for a bit. Book two of Sarah J Maas' Crescent City series was 1000x better than the first with a BIG cliffhanger at the end.
If you love books about the fae and haven't read the first two books in the series, I'd recommend checking them out. Maas is well known for her A Court of Thorns and Roses and Throne of Glass series.
CREATING DIY STICKERS
I've been spending a lot of time getting creative with inks and paints and wanted a way to add my creative play into my planner. What better way to do that with DIY stickers.
I created a set of 12 sheets of DIY stickers. Postage stamps, paper tears, basic shapes and more! Plain white sticker sheets that you'll be able to ink, paint, distress and stamp on to match your scrapbook pages and your journal and planner spreads.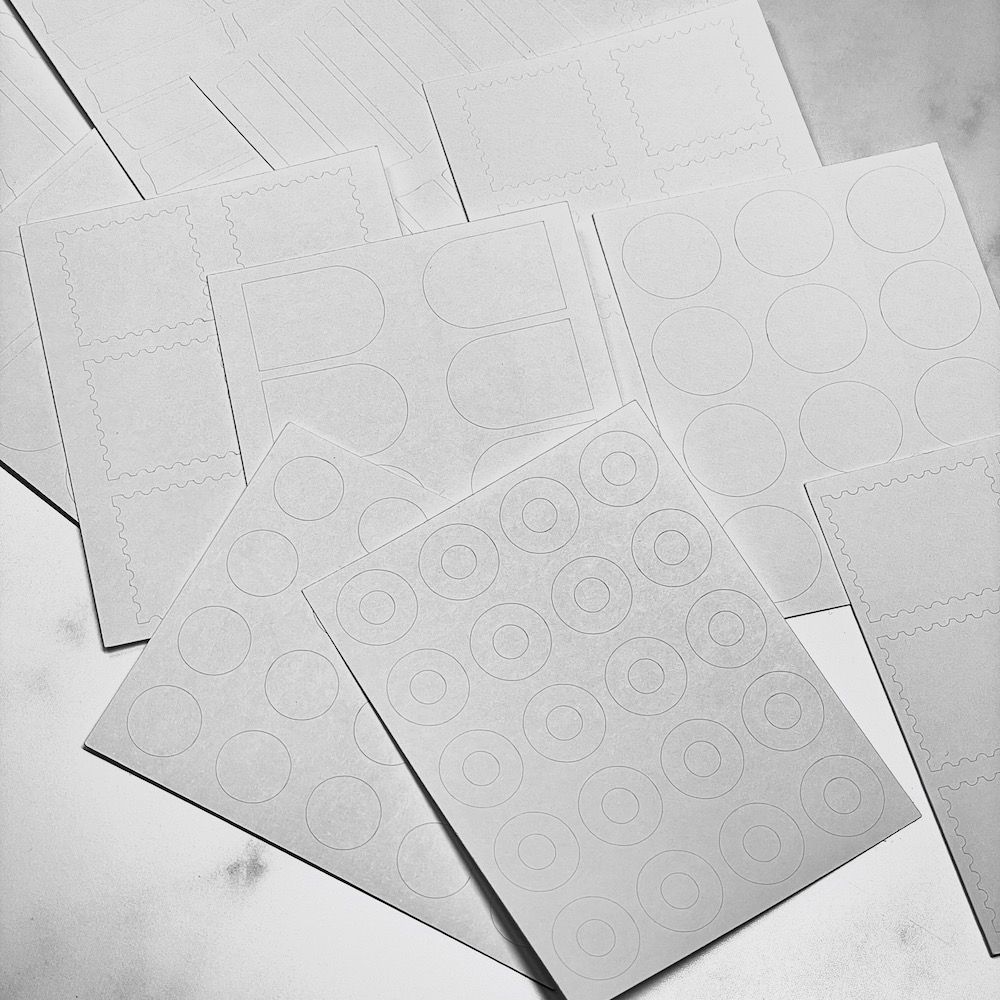 I also created mini file folders to hold the diy stickers for storage. In the photos below I used Walnut Stain Distress Ink to add color to the sheets that spritzed some water on top to get a vintage look.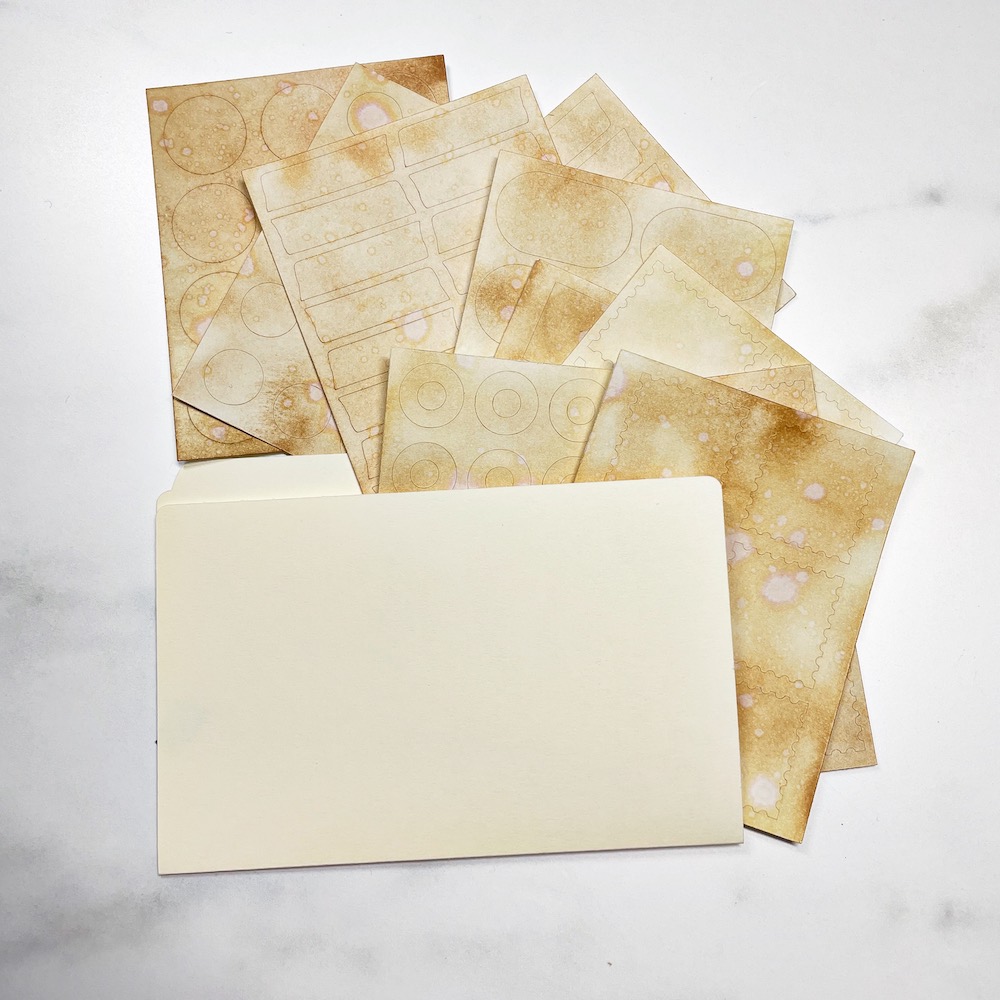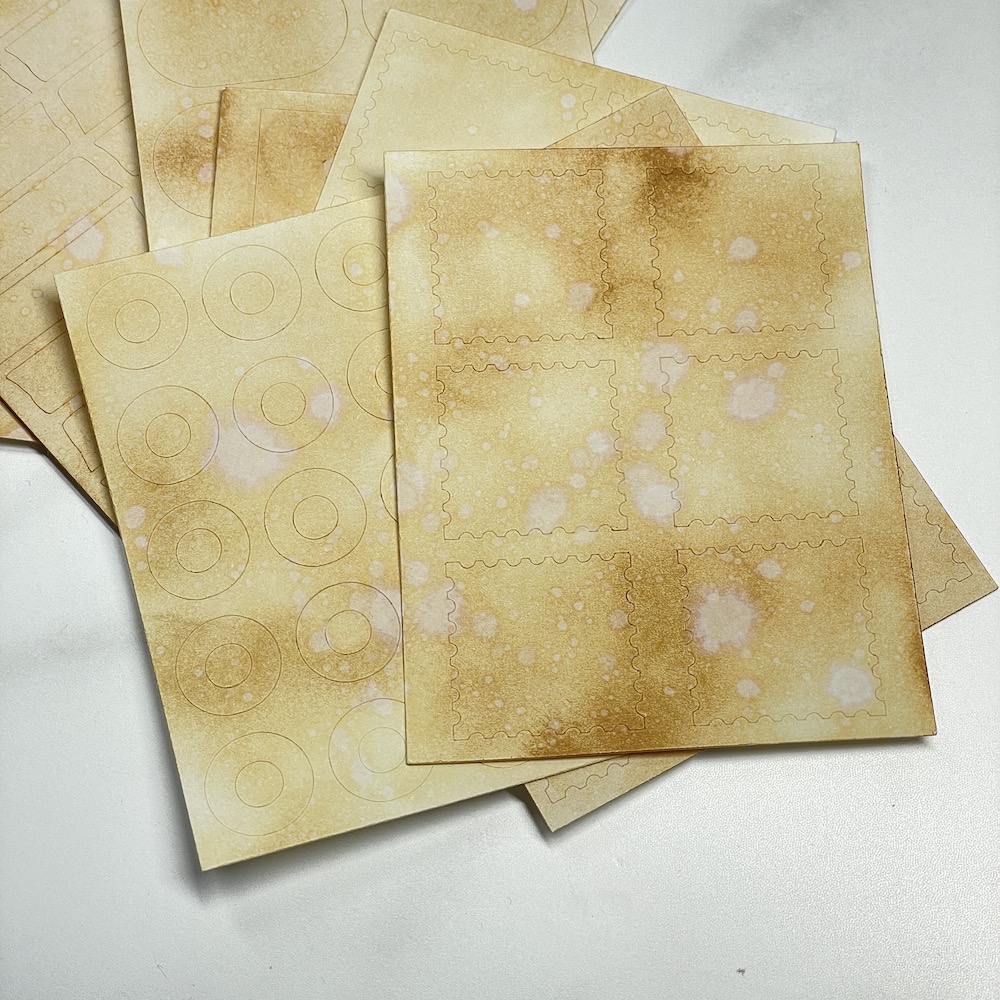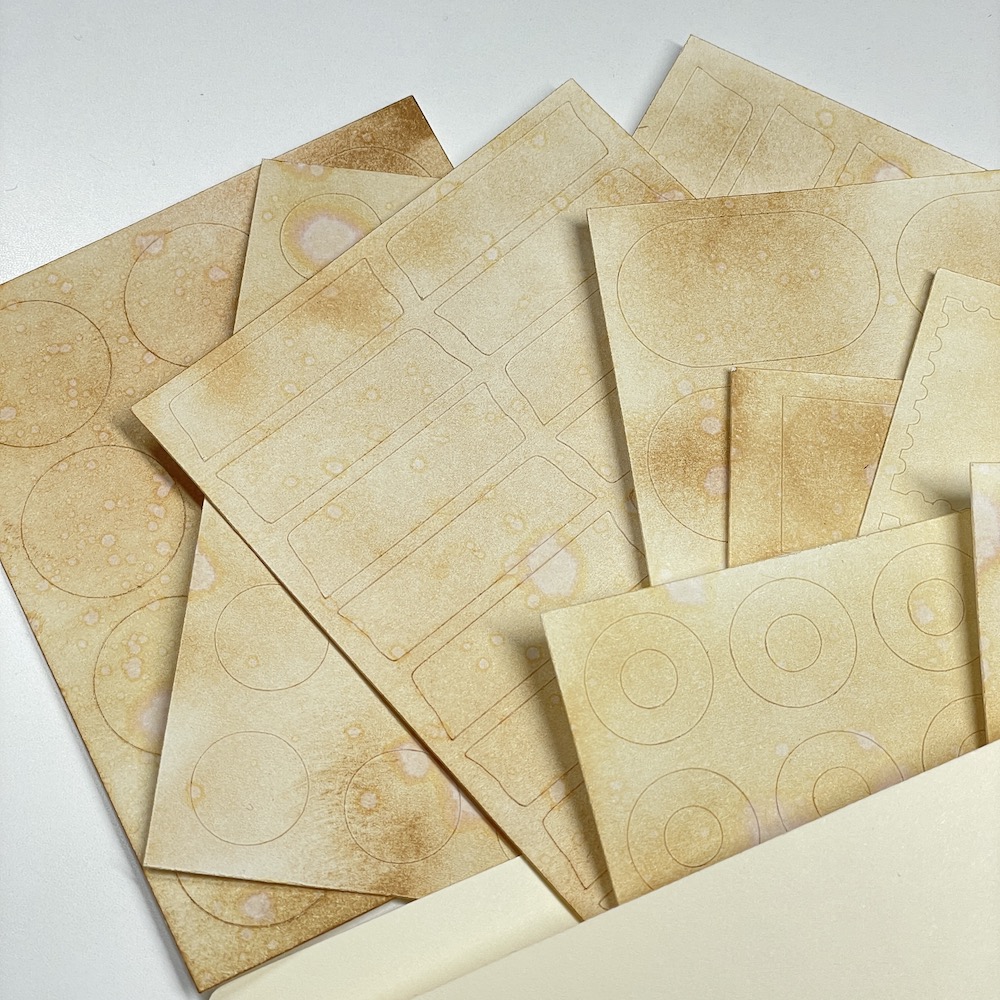 COLOR LOVE: ICED SPRUCE
Iced Spruce distress ink tends to have a wintery vibe but I've been using it so much for a soft green color for spring. I used my latest color love on the new diy stickers in the shop
CAMELIA CRAFTS DESIGNS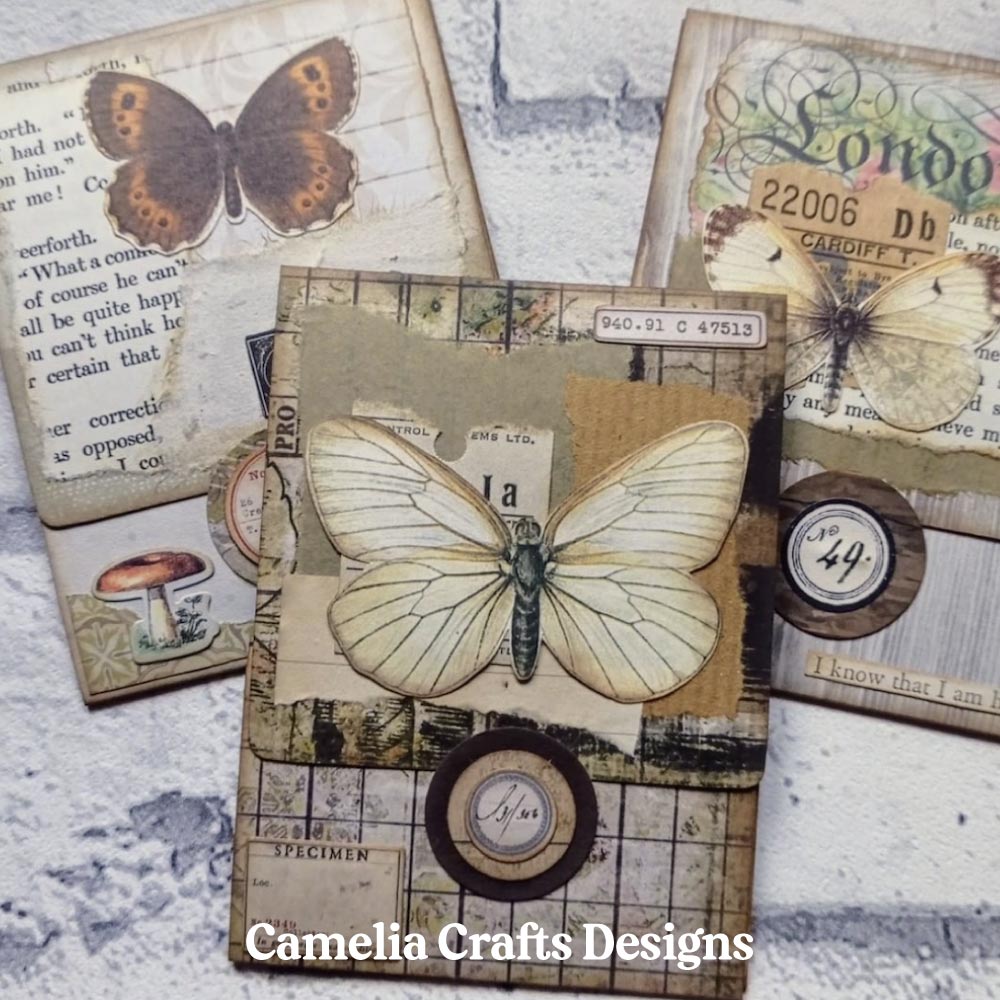 I stumbled across Julie Walker's YouTube channel, Camelia Crafts Designs a few months ago and fell in love with her creativity. Julie's a vintage junk journaler from the UK whose got some fun ideas that could also be incorporated in your planners and journals.
Let me know what you think of the creatives I shared and products I've been loving in the comments below. I hope you found the first Friday 5 post inspiring.
Until next time, keep creating!
* Kanani