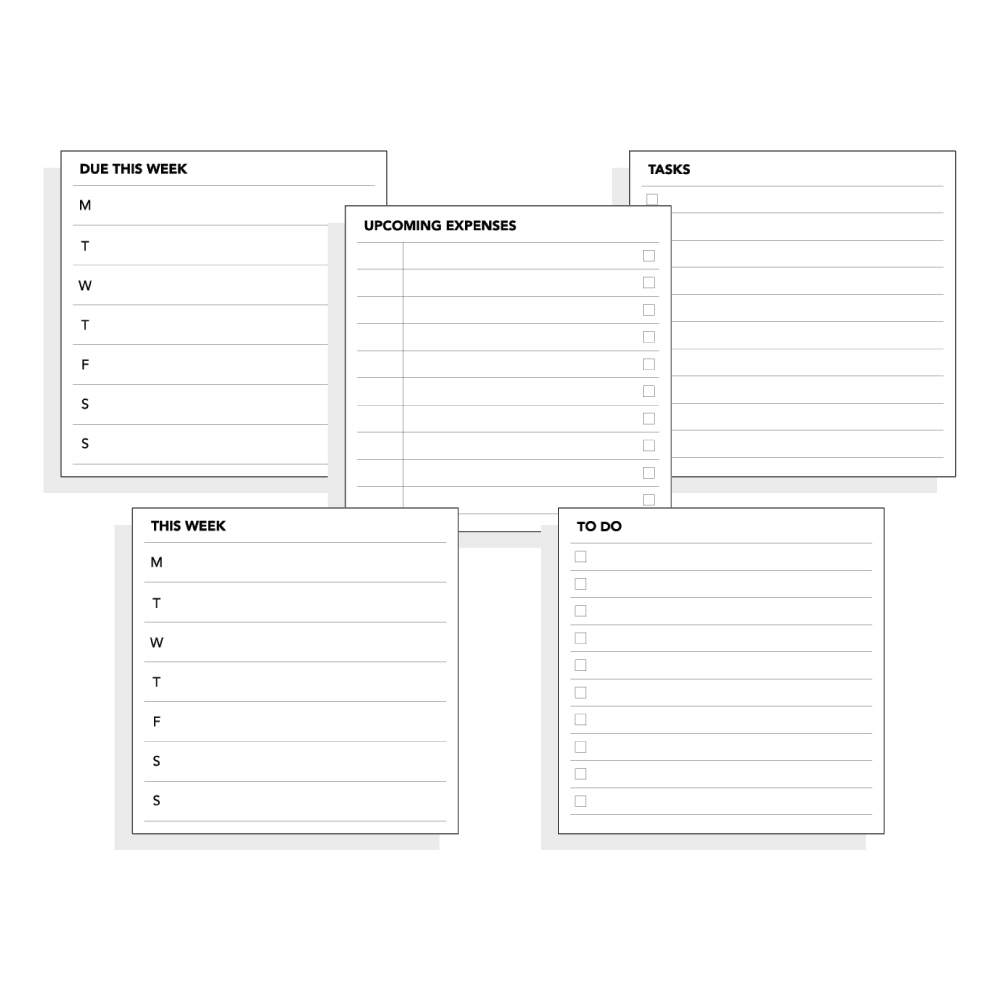 I love using these plain white post-it's! They're the first ones I reach for when I need to jot down a quick note or list. They may seem pretty plain but you can always make them pretty or functional by printing directly only them using printables and templates.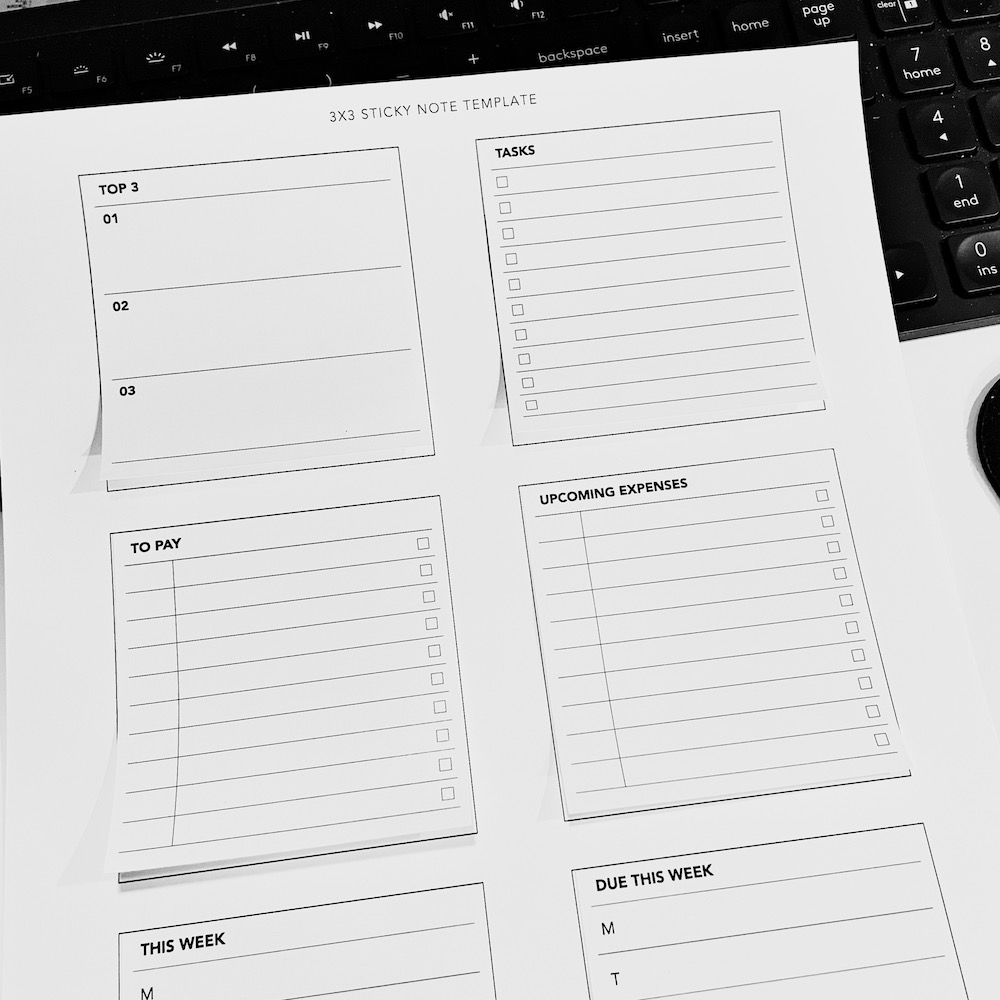 To kick off the first free printable of the year I thought I'd share a collection of NINE sticky note printables, Included in the zip file you'll find the following PDF files:
Template - Print this FIRST and adhere your 3x3 sticky notes to the square with the adhesive at the top then run it through your printer using the printable of your choice.

Due This Week

Tasks

This Month's Top 3

This Week's Top 3

To Do

To Pay

Today's Top 3

Top 3

Upcoming Expenses
Here are a few of my favorite printable shops that sell stick note printables:
And if you haven't already downloaded it, you can also find a set of printable stacked sticky notes here.
Feel free to drop a link in the comments if you have printable sticky notes that you love.
Enjoy!

* A friendly reminder, free printables are for PERSONAL USE only