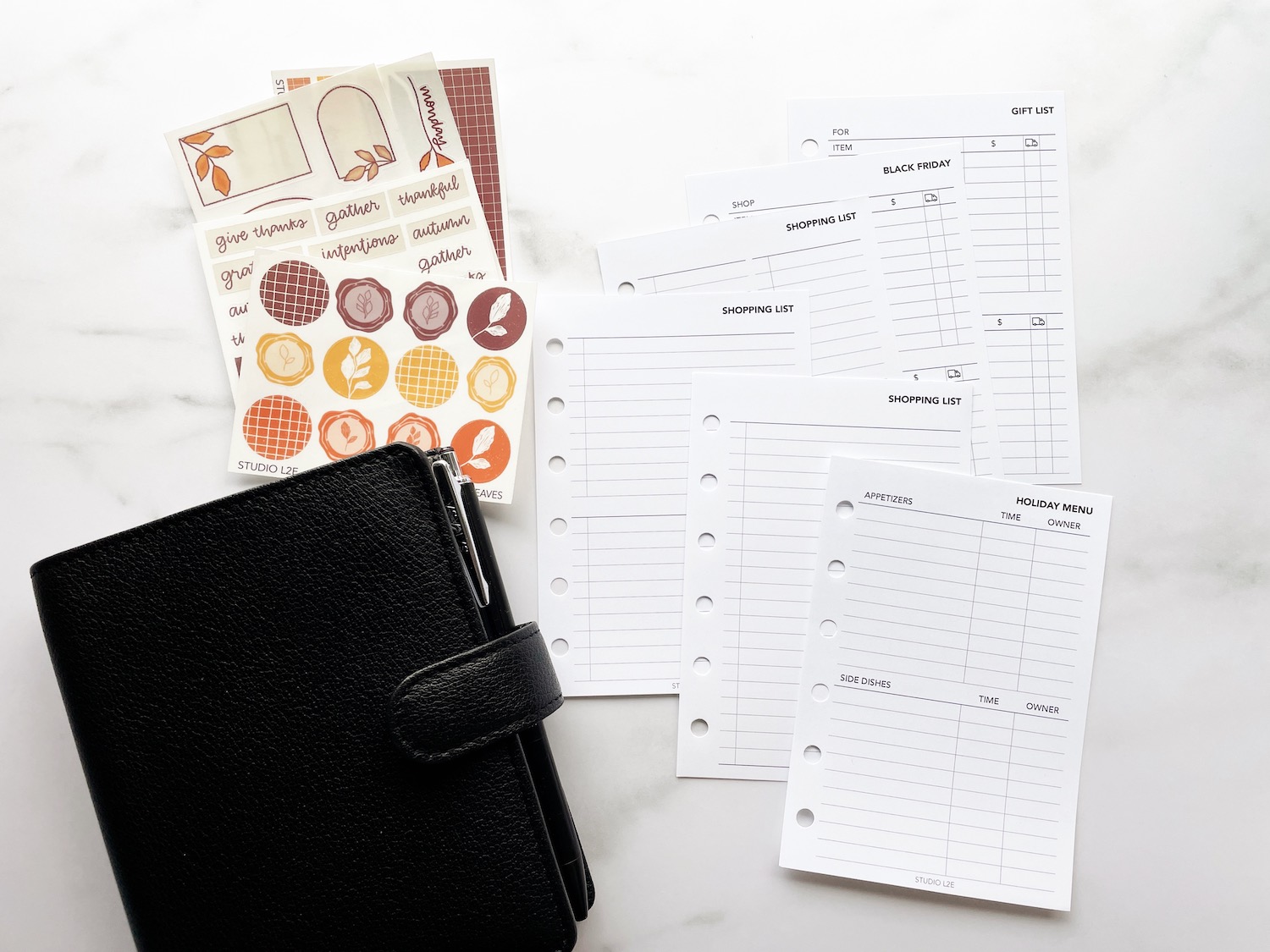 It's the most wonderful time of the year...AND the busiest and most stressful! One way I keep myself organized that keeps my stress levels low is by making lists and using holiday planning inserts.
Most of us keep a gift list handy during the holidays but here's 7 of my favorite lists that keep me sane during the busiest time of the year.
1. HOLIDAY BUDGET
It's so easy to go overboard and overspend during the holidays. Setting a budget and sticking to it helps keep your spending in check.
2. GIFT LISTS
When my son was little he'd use the Target Wishlist app to create his Christmas list. It was a great way to see what he wanted and share it with family, unfortunately the app was discontinued a few years ago. Now, we ask several times leading up to Christmas what's on his list and add it to his gift list. We don't buy everything but asking ahead of time gives us options and a way to make a Black Friday game plan. Making a list of all the people you want to give gifts to and gift ideas is also a great idea. That way you can watch for sales and keep yourself on budget.
3. MENU PLAN
Whether you're hosting or heading out for the holidays, knowing who's cooking/bringing what and the time it takes to make it helps make sure you have all your meals covered and helps you plan out your holiday meal prep.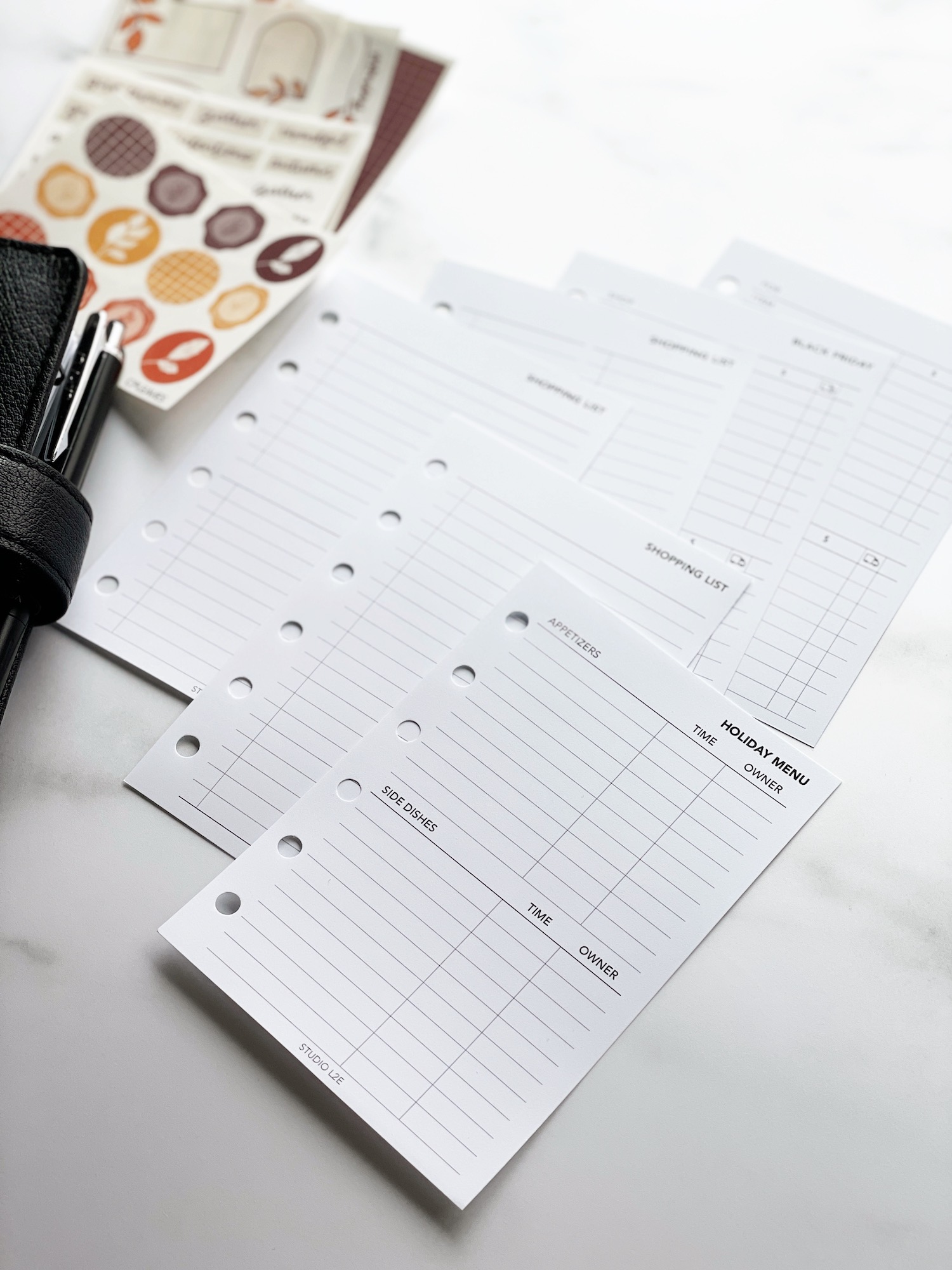 4. SHOPPING LISTS
Categorized shopping lists for the holidays are SO helpful! This could include items for your gift wrap station, holiday decor, cleaning and decorating, etc. Start by taking an inventory of what you have then adding the needed items to your categorized shopping list.
5. MOVIES/SHOWS TO WATCH
This one is pretty common. You can find Hallmark's movie list online and other holiday movie/show lists online. Print them or write them out and add your must sees to your planner.
6. HOLIDAY BUCKET LIST
A quick list of all the things you'd like to do for the holidays.
7. HOLIDAY TO DO LIST
This one is the catch-all list for me. I use this as a braindump to get all the things I need to do down on paper. Sometimes the items on this list will get moved to another list or added to my daily page and sometimes it lives on on the list.
Now that I've shared 7 of my favorite holiday lists I keep in my planner, how about some free printable inserts to help you stay organized this holiday season?