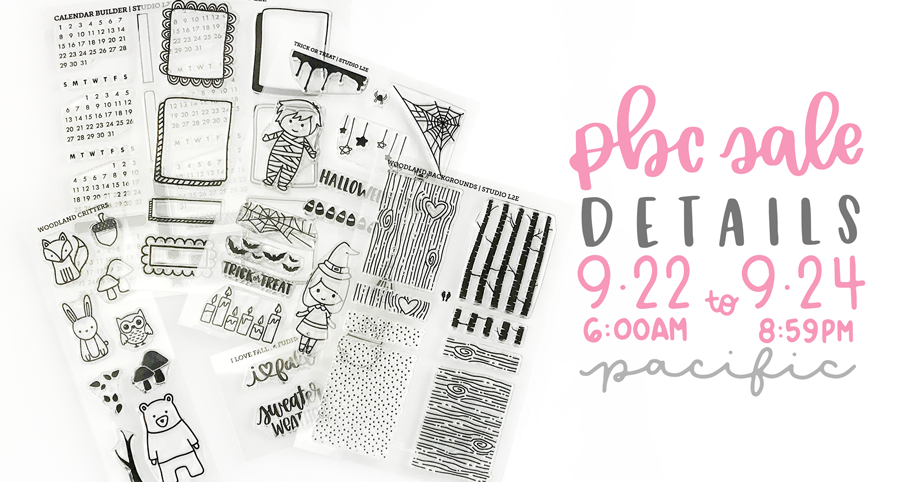 September 22 at 6AM Pacific/9AM Eastern to September 24 at 8:59 PM Pacific/11:59PM Eastern
** Code will be posted on the website when the sale goes live or you can find it at www.plannerbosscollective.com **
New sets will be taken off Wish List only mode by 6PM Pacific time on Thursday 9/21 to give you time add items to your cart before the sale starts.
** IMPORTANT INFO FOR FRIDAY MORNING 09/22 **
I found out my little guy is being awarded Student of the Month at his school on Friday and will be away from the computer from 8:30am to 10am Pacific time.
* Due to the amount of orders anticipated, I will NOT be able to combine or cancel orders once placed.
* You MUST input the sale code to receive the discount.
I try to ship as quickly as possible however, please allow 3-5 business days for orders to be processed and shipped.
---FREE GIFT WITH PURCHASE---
The I love Fall mini set will be given to the first 200 orders placed during the sale. LIMIT ONE PER CUSTOMER. No code needed
Limited quantities of the following sets will be restocked:
---INVENTORY QUANTITIES & PRE-ORDERS---
I have a lot of the new sets on hand, however there is always the possibility of stamp sets selling out. IF this happens, I will be opening up a preorder that will ship approximately 2-3 weeks after the sale has ended.
I always try to monitor the website when new releases and big sales go live and will be available through the weekend if you have problems.
If you have any issues while on the website please get in touch using the form below. If possible, please include as much details as you can and screenshots of error messages if possible.