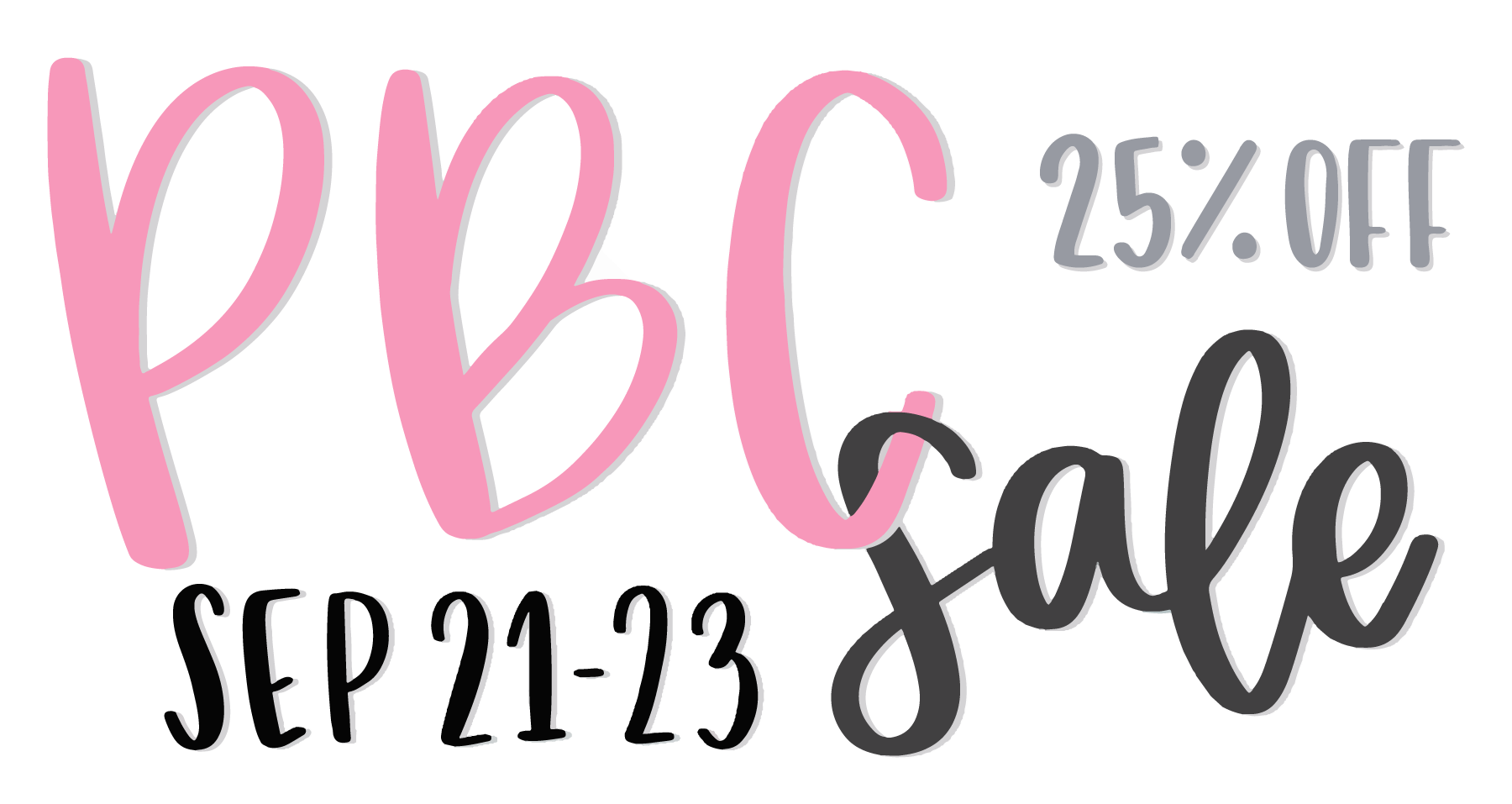 SHIPPING UPDATES
• 10/10/2018 - Orders have begun shipping and all orders are expected to be shipped by Saturday

SALE INFO
• SALE DATES Friday Sept 21 at 6 am Pacific time through Sunday Sept 23 at 8:59 pm Pacific time
• The sale code will be shared at 6 am Pacific (SHOPFALLPBC) or you can find it at plannerbosscollective.com
• The sale in my shop is 25% off everything!
POLICIES FOR September 21-23
• Due to the amount of orders anticipated, I will NOT be able to combine or cancel orders once placed.
• You MUST enter discount code during check-out
• Discount code applies to NEW orders only and cannot be applied to orders placed prior to the start of the sale or if you forget to enter the code during checkout
• Coupon ONLY valid during these times - please don't wait until the last minute to order as code automatically deactivates
PROCESSING TIMES - 14-21 DAYS
The PBC sale is one of the busiest sales we have. I usually spend the first few days after the sale reviewing orders and doing a bit of behind the scenes work before I start shipping. As many of you know, I'm a one woman show. Based off of last years Fall PBC sale, there is an increased shipping time of 14-21 business days.
FREE GIFT WITH PURCHASE
• All orders placed during the sale will receive a mini sticker sampler sheet
• The first 200 orders placed during the sale will receive a free mini stamp set. LIMIT ONE PER CUSTOMER. No code needed - ALL GONE!

NEW RELEASES
** will update and products are revealed **
• Magical Tab stickers
STAMP RESTOCKS
a limited amount of the following sets will be restocked for the sale
*** PENDING LIST ***
TECHNICAL ISSUES
If you have any issues while on the website please send an email to hello@studiol2e.com If possible, please include as much details as you can and screenshots of error messages if possible.
I always try to monitor the website when new releases and big sales go live and will be available through the weekend if you have problems. There may be a small window on Saturday when my family and I are at the women's soccer championship game when I may not respond right away but I'll get back to you as soon as I can.